Saar: There are eight more in the pipeline.
In a bid to contribute to road safety in Delhi, we saw the introduction of automated traffic violation detection systems on a 14km corridor last month. The two parties involved in setting those up were Maruti Suzuki India Ltd. (MSIL), which invested a total of Rs 16 crore for the initiative, and Delhi Police. Now, we have another important development which will directly impact the road safety quotient in the capital.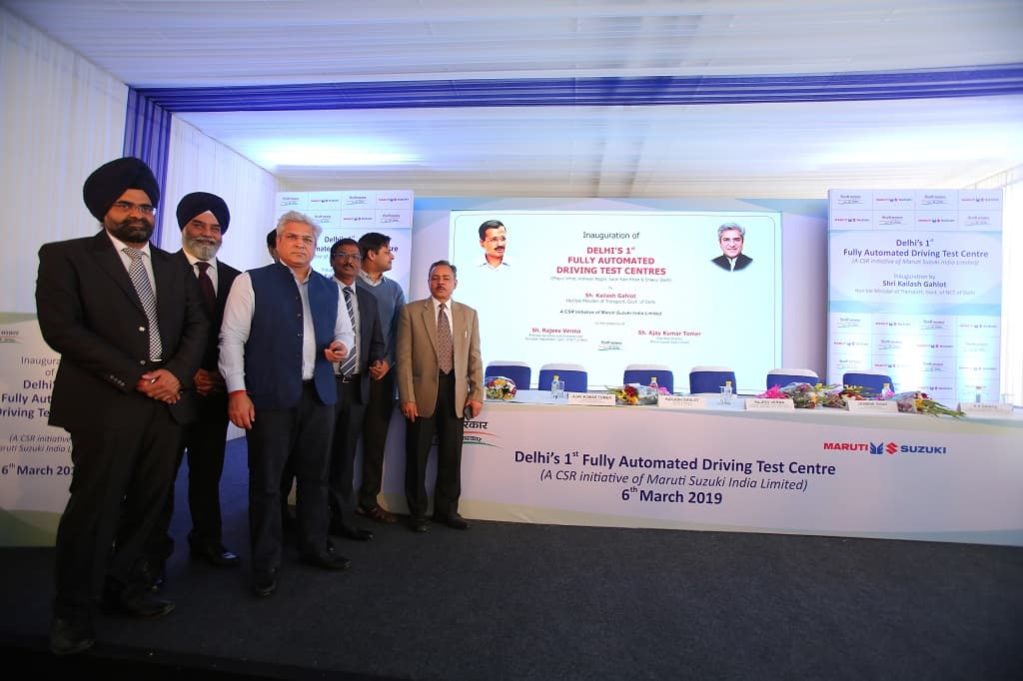 Delhi Govt. and MSIL have jointly inaugurated four Automated Driving Test Centres (ADTC). They are located in Mayur Vihar Phase I, Vishwas Nagar, Sarai Kale Khan and Shakur Basti. The basic idea behind ADTCs is to help make the entire process of testing drivers and issuing them driving license a more thorough and convenient. Applicants who want to undergo a driving test any of the ADTCs have to book a time slot beforehand. Once they arrive at the chosen location, the use of RFIDs and Biometric scanners help them proceed in a timely and orderly manner.
A total of 20 different driving tests, all of which are in-line with Central Motor Vehicle Rules, have been designed at these facilities. The list for four-wheelers includes reverse parallel parking, up-gradient, forward-8, reverse-S, traffic junction and H-track. For two-wheelers, there are some different tests in place. The use of real-time video and high-resolution cameras help deliver instant results for tests. Applicants who fail to complete a test can make use of the exit passage which is part of every test track.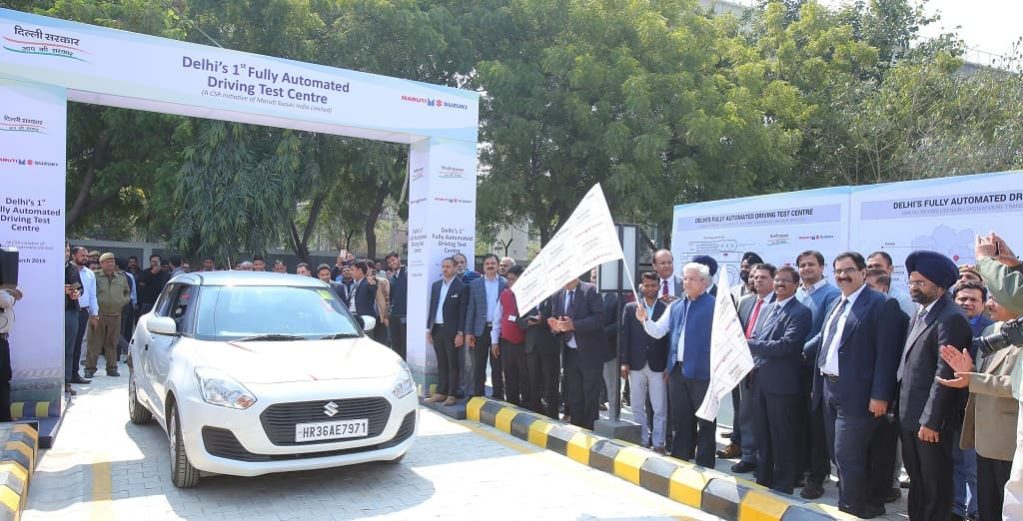 The Department of Transport, Delhi Govt. will make use of these ADTCs and issue driving licenses. For this Corporate Social Responsibility (CSR) initiative, MSIL invested more than Rs 20 crore. What's more, the carmaker will also maintain these facilities for a period of three years. In times to come, MSIL and the Delhi Govt. will set up eight more ADTCs across the city. The locations are Lado Sarai, Raja Garden, Hari Nagar, Burari, Loni, Rohini, Jharoda Kalan and Dwarka.